"Other" Martial Arts Photos.
Do ya have some flair? Wanna show off a bit?
Here we were playing with the "Four Elements", AIR, EARTH, WATER...
AIR EARTH WATER
and of course,
F I R E
We were having fun so we played around with variations on the "FIRE" picture,
and the "Ring of Fire" has been very popular at the Dojo/School shoots.
Do you have Mad Balancing Skills? Can you hold some impossible pose? Can you
jump kick higher than anyone you know? Are your hands Faster Than Lightening?
How about some Gold Medals you're proud of? Like to play withWEAPONS?
Do you think you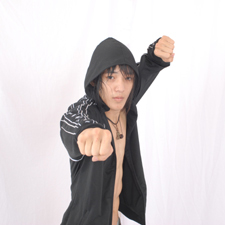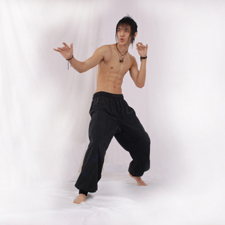 are the next Jet Li? Or maybe Bruce Lee?
Motivational Posters? How about